• austin • BoardGames • celebrities • Commander • conventions • deck tech • DiceAddict • DiceCollection • DiceGoblin • DnD • DungeonsAndDragons • EDH • GameNight • Gaming • Magic: the Gathering • MetalDice • Pathfinder • podcast • RolePlayingGames • RPGs • TabletopGames • TabletopGaming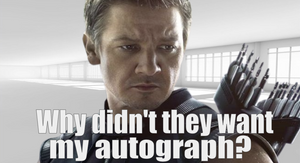 El Dorado Gaming and the My Mythical Meta crew will be at GalaxyCon Austin on Sep. 1-3! They prepare themselves by going over some tips for a great convention experience. They relive past conventions and go over some of GalaxyCon's celebrity roster. Remember to like, comment, subscribe, and share! eldoradogaming.com https://galaxycon.com/pages/galaxycon-austin
---
• Commander • deck tech • EDH • Magic: the Gathering • podcast
Travis breaks down his Ovika, Enigma Goliath commander deck for Magic: The Gathering. This deck is spell-slinging and swarming all at once! Scan the QR code in the video or use the link for the decklist. How would you build this goblin-slinging nightmare?
---
• Commander • deck tech • EDH • Gaming • Magic: the Gathering • podcast
Travis breaks down his Rakdos, Lord of Riots EDH deck for Magic: the Gathering. He includes insight on why certain cards are included, some historical background on when they were printed, and their demonic interactions! Travis also highlights a few features of Archidekt.